Hip Hop Horror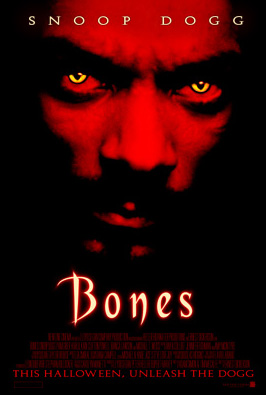 Horror films often reflect the society and culture of the times in which they were made. Therefore, it should come as no surprise that from the late 1980s onward, these films began to incorporate hip hop elements.
Leprechaun in the Hood
In this comedy horror film, a group of young men strive to become successful hip hop artists. They use a magic flute which puts people in a trance during their live music performances. However, the owner of the instrument happens to be an evil leprechaun who will do anything to get it back. Real life rapper Ice-T stars as a ruthless music producer who is also in pursuit of the magic flute.
Bones
Hip hop legend Snoop Dogg plays the lead villain in this love letter to blacksploitation cinema. In the 1
970s, a man named Jimmy Bones is brutally murdered, and the building he owns is abandoned. In 2001, a group of young adults buy it and decide to turn it into a nightclub. The ghost of Jimmy Bones then rises from the grave and begins attacking the living. This is one of the first serious roles for Snoop Dogg, who is more recognised as a comedic actor.
Sleepaway Camp 3
Made in 1989, this slasher sequel follows a group of campers who take part in a social experiment. Half of them are from privileged backgrounds, while the others are less economically well off. What they do not realise, is that one of them is a secret murderer called Angela, who picks them off one by one. In a memorable scene, she sings her own rap, while attacking a camper for playing hip hop on his boom box too loudly.