Biggie And Tupac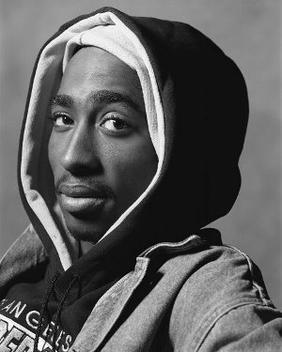 The rivalry between Biggie Smalls and Tupac Shakur is perhaps the most notorious story in all of hip hop. Both were highly successful and popular music artists. They are still regarded as legends for their contributions to the genre. Like many hip hop artists, they had a public rivalry which was used to boost sales of their records. Sadly in the case of Smalls and Shakur, it led to their untimely deaths, which are still officially classified as unsolved murders.
Biggie
Christopher George Latore Wallace professionally went by the name Biggie Smalls, or the Notorious B.I.G. He was raised in Brooklyn, NYC and much of his life was spent in poverty. He eventually attained a considerable amount of wealth thanks to his success as a rapper. His first album, Ready To Die was released in 1994.
This led to him becoming a prominent figure in East Coast hip hop. He amassed a group called Junior M.A.F.I.A which was composed of his close associates. During
1996 there was a highly publicised feud between hip hop communities on the East and West coasts of the United States. Biggie and Tupac were at the forefront of this. On March 9 1997, an unknown assailant shot Biggie dead. In the subsequent month, his second album Life After Death was released and achieved diamond status.
Tupac
Lesane Parish Crooks, AKA Tupac Shakur was also born in New York. However, he later moved to Los Angeles where he gained a fan base thanks to his contributions to hip hop. His work such as 2Pacalypse Now discussed social issues, elevating the genre into an art form. Shakur was shot dead on September 7 1996, several months before Smalls was killed. Both of their deaths sent shock waves through the music industry. These events are now seen as a tragedy in which two great musicians were forever lost.